Trailer Mount System
DC300
NOW AVAILABLE ON GSA!
GSA Listed Part # 59500013 under AAR Manufacturing,
Special Item # (SIN) 333415HVAC
CONTACT US FOR QUANTITY DISCOUNTS.
CONTACT ENERGY QUEST DIRECTLY, IF YOU ARE INTERESTED IN THE DC300E VERSION WITH 400 HZ EXPORT POWER.
The Energy Quest DC300 cooling, dehumidification, heating and power system is capable of servicing multiple aircraft types with high availability and providing features not found in any other system.  The DC300 has a dehumidification mode, which alleviates aircraft component corrosion.  The system can switch between heating, dehumidifification, and cooling modes without interruption of operation.  The dehumidification mode provides warm air, up to 140oF, at less than 20% relative humidity.  The cooling mode provides cold, dry air from 40 to 80oF.  The system has a blower that can produce air flows at 100 lbm/min at 6 psig, 200 lbm/min at 3 psig, or even 300 lbm/min at 1.2 psig. 
The DC300E version is the same as the DC300, but also provides 60KVA to the aircraft at 400Hz, 115/200VAC or at 270 VDC.  
Either system can be operated from 480 VAC, 60Hz facility power or alternately, provide 180 kW of 480 VAC, 60Hz export power to run other equipment.
The DC300 has been tested on C-17, C-5, F-15, C-130, E-3, H-60, KC-135, Boeing 737, 777, 747, and also the CRJ-900 and ERJ-190 regional jets.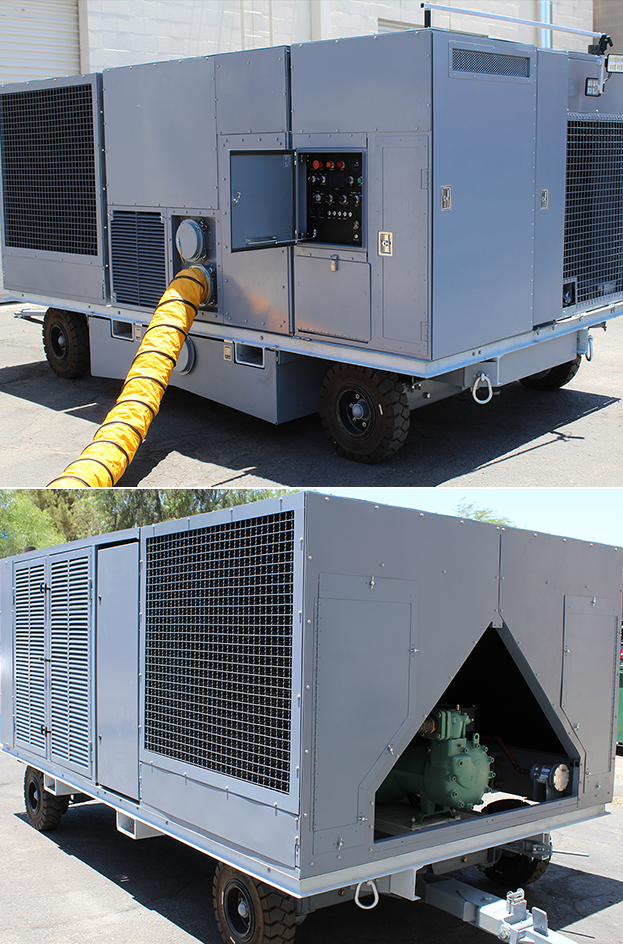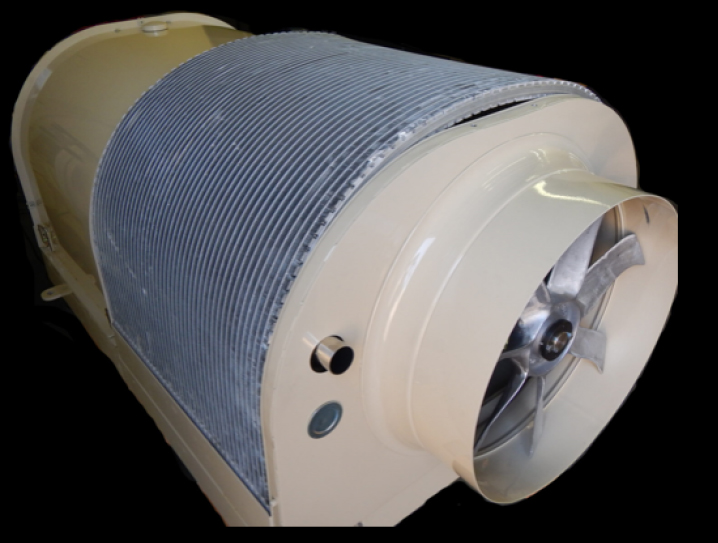 Energy Quest has developed a mobile system for the U.S. Army that produces 1.5 tons of cooling and 3 kW of 24VDC electrical power. The single integrated system replaced separate generator and air conditioning units that support vehicle mounted systems.
The Army's objectives where to reduce fuel consumption by 30% over the currently fielded system and reduce weight by 30%. The Energy Quest system demonstrated a 40% reduction in fuel consumption and 22% weight reduction.