Our Air Mass Flow Test Section, Model FT-03, is in stock and ready to ship.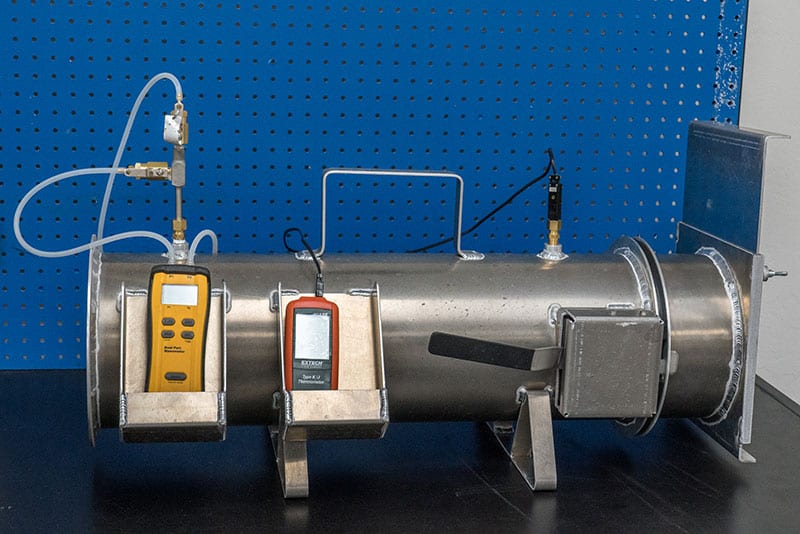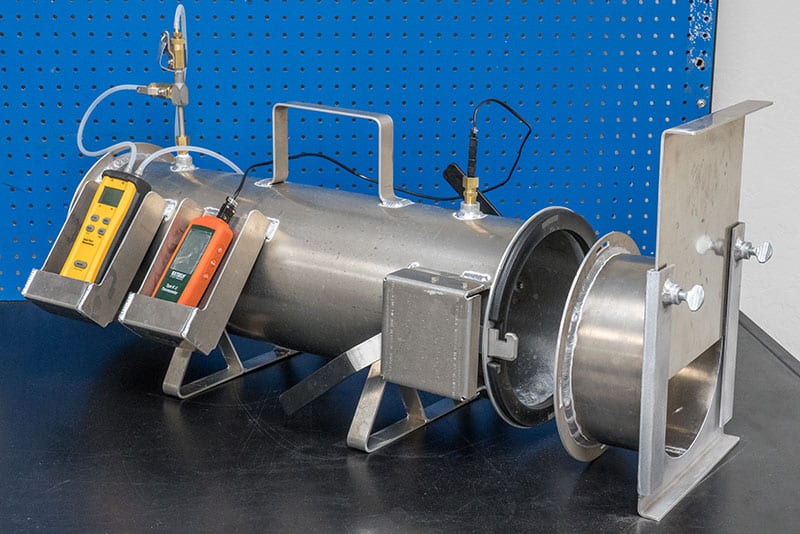 Photos courtesy of Marc Beckwith
We offer air mass flow measurement devices as off-the-shelf commercial products.
The air mass flow calculator is designed to work with our test section. Simply enter the data from the meters to calculate air mass flow.
Our flow sections measure flow rates from 20 to 300 lb/min (0.15 to 2.3 kg/s)